Regular price
$1,499.00 USD
Regular price
Sale price
$1,499.00 USD
Unit price
per
Sale
Sold out
A customer service agent will reach out after your purchase to confirm your custom design.
Our iPad PhotoBooth is a cutting-edge solution designed to take your event to the next level. It's not just a photobooth; it's a complete interactive experience that will leave your guests amazed and entertained.

Sleek and Modern Design
Our iPad PhotoBooth boasts a sleek and modern design that seamlessly fits into any event setting. Its compact and portable form factor allows for easy setup and customization, making it the perfect addition to weddings, parties, corporate events, trade shows, and more.
Seamless Integration with iPad
Utilizing the power of the iPad, our PhotoBooth harnesses its high-quality camera, vibrant display, and intuitive user interface to provide an unforgettable experience. Guests can interact effortlessly, capturing stunning photos and creating lasting memories.
Customizable Themes and Branding
Elevate your event's aesthetics with our fully customizable themes and branding options. From corporate logos and event names to custom frames and overlays, our iPad PhotoBooth allows you to personalize every aspect, ensuring a cohesive and memorable experience.
User-Friendly Interface
No complicated setup or instructions needed! Our iPad PhotoBooth features a user-friendly interface that guests of all ages can easily navigate. With just a few taps, they can take photos, apply filters, and share their creations instantly on social media or via email.
View full details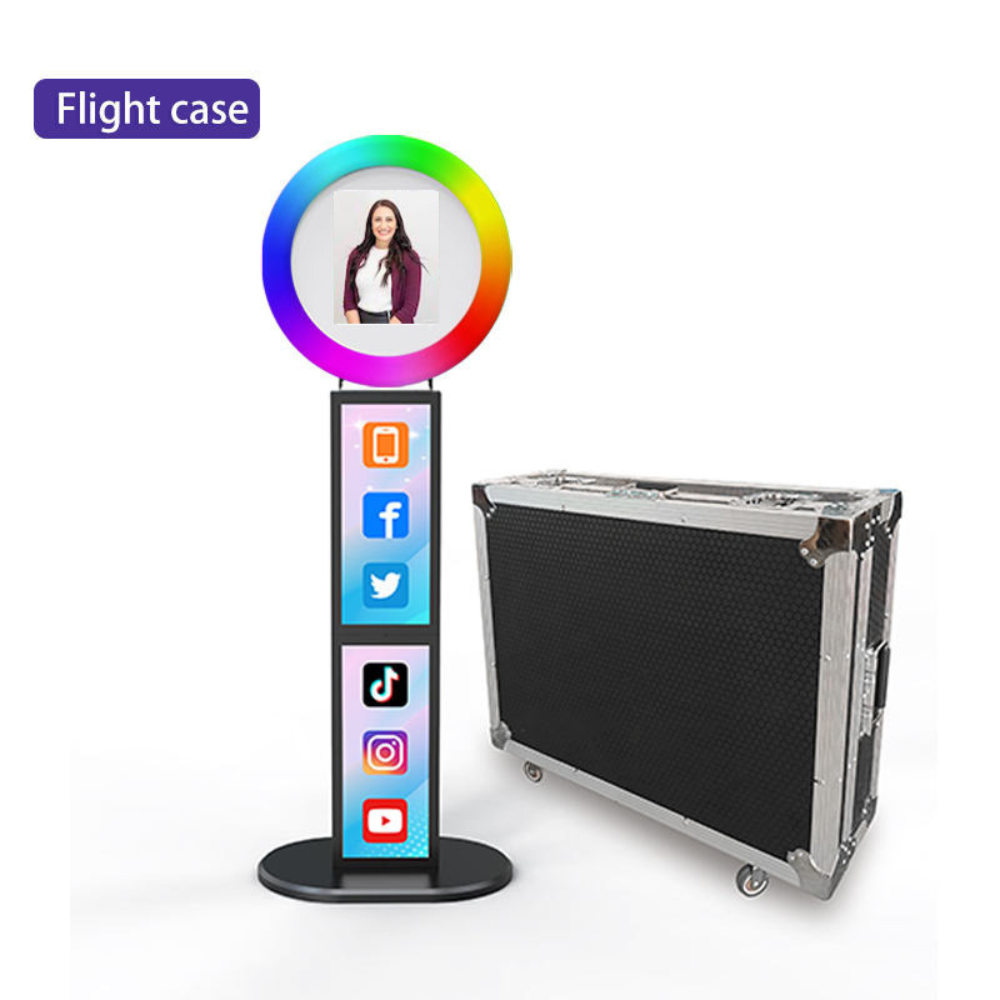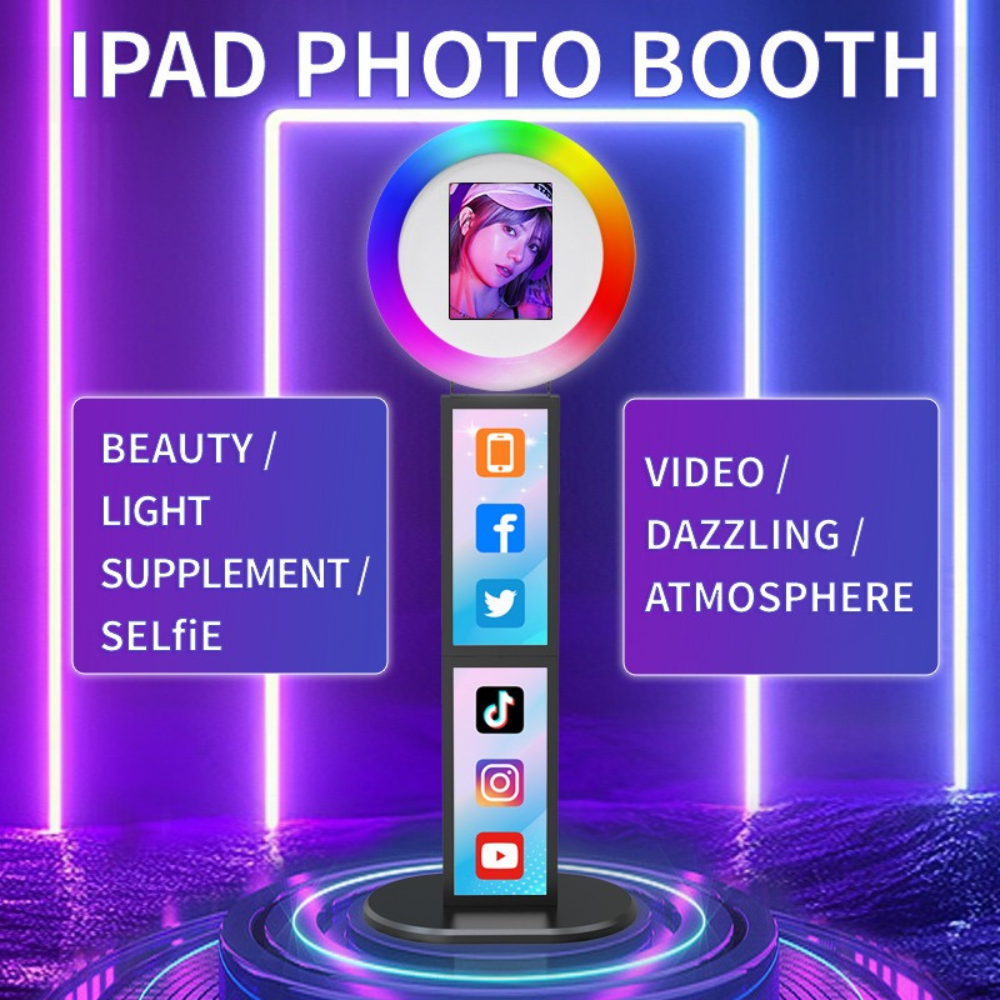 As a wedding planner, I have used various photobooths, but the iPad PhotoBooth stands out from the rest. Its sleek design seamlessly blends with any venue, and the high-quality prints are a favorite among couples. I highly recommend it for any wedding or special event!
The iPad PhotoBooth was a big hit at our family reunion! The ease of use allowed everyone, from kids to grandparents, to join in the fun. The customizable frames and overlays made each photo unique and personalized. It was a great way to capture memories with our loved ones!
We hosted a charity fundraiser and decided to include the iPad PhotoBooth. It was a hit with our donors and guests, providing a fun and interactive experience while raising awareness for our cause. Thank you for helping us make a difference!
The iPad PhotoBooth was the life of the party at our New Year's Eve event! Everyone loved the customizable themes and the ability to instantly share their photos. It created a lively atmosphere and added an extra element of fun to our celebration.
We incorporated the iPad PhotoBooth into our trade show booth, and it drew a crowd throughout the event. The fun filters and effects kept attendees engaged, and the social media integration helped us generate buzz online. It was a fantastic addition to our marketing strategy!